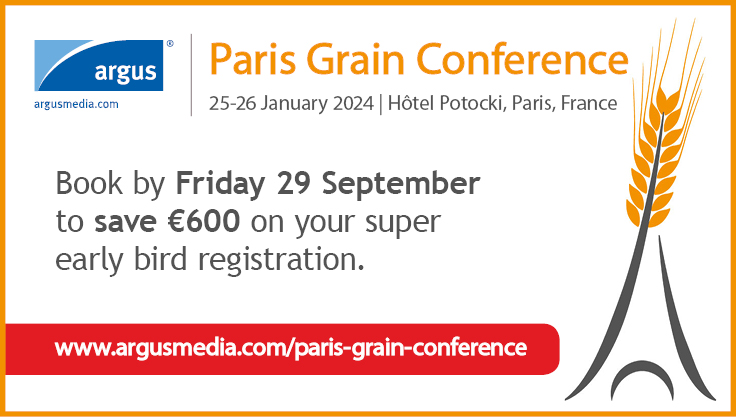 European market
The markets consolidated on Friday after the sharp decline in prices observed during the week. This downturn is mainly due to end-of-year position closures. Wheat from France is competitive on the international scene, as shown by the purchases made last week by China, both for feed wheat and feed barley. This will compensate for the absence of Algerian purchases, amid bitter relationship with France.
On the international market, the US sold 132,000 t of soybeans to China.
In Australia, Abares revised upwards its wheat production estimate for the west of the country to 11.7 Mt from 11.5 Mt, leading to a total production for the country of 34.4 Mt.
In Argentina, the Buenos Aires Exchange revised its corn production estimate upwards to 57 Mt and wheat production to 21 Mt from 52.5 Mt and 17 Mt respectively last year.
Rapeseed prices for February deliveries reach new highs, despite the decline of oil and the expansion of the Omicron variant.
Oil prices are losing ground this morning, as is palm, amid growing concerns about health restrictions in many countries. The dollar is up this morning at 1.1250 against the euro and 74.40 against the rouble.
American market
Soybean prices were up on Friday amid concerns of poor rainfall in South America. Wheat was also recouping previous days' losses.
China remains a key element for the evolution of future prices. According to Chinese customs, corn imports in November amounted to 790,000 t, down by nearly -36% compared to last year, and wheat imports to 750,000 t, down by -7.2%. Only barley imports were up by +37.3% in the period compared to November 2020.
In Chicago, corn prices are at their highest level in 4 months.
On Friday, funds were net buyers in 2,500 lots of corn, 3,500 lots of soybeans and 2,000 lots of wheat.
Black Sea market
In Russia, uncertainties on export quotas are still existing as export taxes reached a record level of 94 usd/t for the period from 22 to 28 December. The export quota is expected to amount to 11 Mt of grains, including 8 Mt of wheat for the period from 15 February to 30 June 2022.
In Moscow, very low temperatures below -20°C are forecast during the week. In Krasnodar, temperatures are milder and are not causing any concern for the crops for the moment.
Corn prices in Ukraine are being supported by the Chinese demand, which is mainly for March/April shipments.