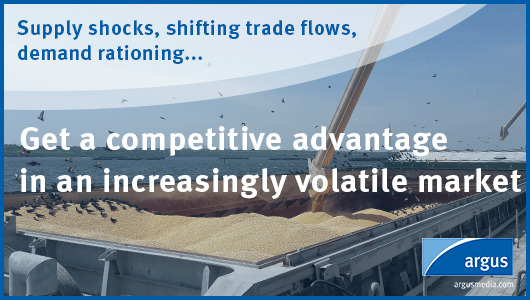 European market
Prices progressed on cereals markets last Friday with more buying interests as first harvest in Europe is showing disappointments. Moreover, in the southern part of Russia which is the main producing region for winter wheat and for exports, there is also disappointment.
The US markets were closed on Friday, the eve of Independence Day, and this morning in pre-opening, prices are up sharply for all products due to fears of a water deficit. This is a crucial period for the corn at the start of flowering. The lack of rain is prompting funds to buy back a part of their large net short positions.
Despite the pandemic that is worsening in the United States, oil is showing a little firmness this morning at 40.50 $/barrel in New York. As for the Euro, it remains relatively stable at 1.1290 against the US dollar.
In France on June 29, according to FranceAgriMer, 4% of winter wheat, 41% of winter barley and 18% of durum wheat were harvested. The crop rating is unchanged in wheat at 56% of good to excellent while in barley, it drops by one point compared to the previous week at 50%. Grain corn is left unchanged at a relatively high level of 83 per cent.
Harvest should quickly resume this week with the return of dry conditions. Barley yields are very uneven, and the overall picture is disappointing.
In wheat, the grain filling and the number of grains per ear appears satisfactory. However, this will not compensate for losses caused by the poor number of plants per m2.
In corn, unsurprisingly, the import duty at European level returned to zero after being posted at 10.40 €/t on May 5 and 4.65 €/t on June 23.
Rapeseed prices gave up some ground on Friday in the wake of canola. They could nevertheless find some support today from the good orientation of palm oil in Kuala Lumpur, which is up by +1 to +1.50 %.
American market
The American markets were closed on Friday on the eve of the 4th of July national holiday.
Black Sea market
Over last week, new crop straw cereal prices have been rather stable in the Black Sea basin. By the end of the week, the Ukrainian 11.5% wheat was dealing at 193 $/t FOB against 199 $/t FOB Novorossiysk. The Ukrainian barley was unchanged at 175 $/t FOB Odessa and the rapeseed gained +3 $/T to 425 $/T FOB Odessa. The corn for October delivery was up by +5 $/t at 155 $/t on a weekly basis expressed in CPT Odessa, for delivery harvest.
The straw cereal harvests are gaining momentum in the region. Yields are still mixed in the southern regions, offsetting somewhat the harvest pressure.