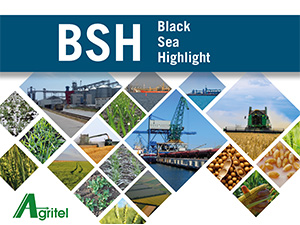 BSH
You know that Russia, Ukraine and Kazakhstan could once again be a game changer for the agricultural markets in the coming weeks and months.
That's why Agritel proposes you the latest update of its monthly report focusing on the Black Sea region: the Black Sea Highlight:
Weather pattern and crop conditions
Harvest pace
Accurate production forecasts in UA/RU/KZ for cereals and oilseeds.
Consolidated balance sheets.
Export dynamism
Hot topics in the market
This monthly report is released in English.