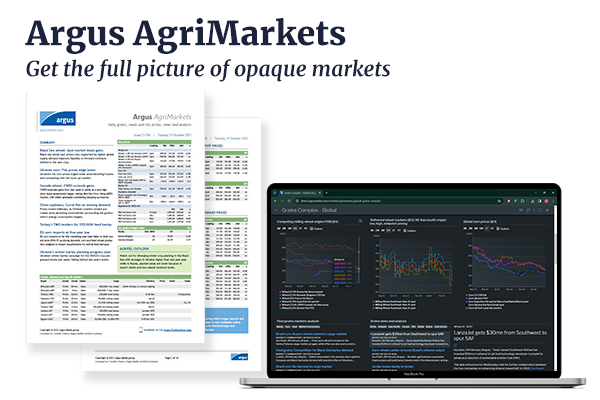 Agritel Market Drivers
The in-depth analysis is structured by seven pivotal indicators while our experts' assessment and unbiased opinion offers a particular value to this video-based presentation.
CONTENT
Benefit from a concise briefing on the agri-market's linchpins without spending your own time on an exhaustive research. The Agritel Market Drivers review the evolution on the global markets of wheat, corn, and barley. With respect to oilseeds, rapeseed and canola are assessed as well as soybeans and palm oil. All these findings are integrated into a broader macroeconomic context.
UPGRADE
Benefit from an individual consultancy service in addition to the general Agritel Market Drivers' video. A weekly conference call is giving the opportunity to discuss individual matters of the agri-market. This personal exchange also allows for a company-specific follow-up of market strategies. Please contact us for a respective offer.
MODE
A video presentation will be made available on 50 weeks a year. The speech and visual support are given in English. Three chapters will be offered: macroeconomics, cereals, and oilseeds.