Our company
Know more about us
A gritel provides expertise in strategies for agricultural and agro-industrial markets. Independent company, there are no conflicts of interest with markets or operators. Agritel offers the tools, knowledge and know-how used in agricultural commodities in term of risk management and hedging to support agro-industrials.
In order to answer at best to customers' expectations, Agritel's group has a dedicated team to technological innovation and decision support tools.
Created in 2001 by Michel Portier, Agritel organized its activities around four business lines: training, information, consulting and prospective. The company is based in France, in Ukraine, in China and is extending its activities in Europe.
Our competences
Agritel offers its market know-how to all players from all ends of the agricultural and agri-industrial industries, including partners of agriculture. In each scenario, Agritel adapts its advice to the specific aspects of the client's core business and the relevant environment and targets. Our agricultural and agri-industrial market expertise guarantees the relevance of our solutions and our strategic advice.
TRAINING
Understand and know how to use the agricultural raw material markets in order to handle volatility and control margins.
INFORMATION
Access the right information to save time in market analysis and make the right decisions.
CONSULTING
Identify and measure market risks and benefit from suitable management strategy advice by means of the tools and expertise provided.
FORECASTING
Understand market stakes and development prospects for project control and completion.
Our team
The Agritel group is made up of multidisciplinary consultants based in our offices: Paris, Kiev, Shanghai, etc. Besides their expertise and their pragmatism, the consultants are proactive in their enthusiasm, offering a close relationship to their clients.
The interactive and complementary nature of the teams results in a synergistic approach at the client's service.
Research and analysis
At the heart of Agritel's business is a team of consultants supported by its extensive network and its expertise in constructing an objective and recognised market analysis.
New technologies and solutions
In order to support its clients in their price risk management activity, the Agritel group has set up a team devoted to technological innovation and the development of decision aid tools. By offering effective online solutions, AgriNext provides its clients with an answer for all their problems.
Financial engineering
Agritel's expertise in quantitative analysis ensures precise and statistical tracking of market risks. As price volatility makes decision-making complex, stress test tools are available. Management frameworks adapted to each company and each operator profile are in place.
International
Agritel's international team is in line with the group's strategy: that of becoming the globally recognised expert in European agricultural markets. Its action focuses on two complementary objectives:
Precise knowledge of the agricultural markets of targeted areas
Extending its network
New web site

With a constant concern to update its offer, Agritel launches a new web site in 2016. Redesigned and modernized, the new site keeps ease of use and access.

Start of European Agritel Tour

Consistent with local proximity and its place in Europe, in 2015, Agritel starts a European wheat crop monitoring. The interest is to provide qualified information to customers all along the season.

Further steps to international markets

China is a key player of commodities' world. In this context, Agritel feels the necessity to be at the heart of Chinese business to have a better understanding of country's impact on global markets. After two years of preparation, Agritel opens an office in Shanghai in 2013.
With the target to become European leader, the same year, Agritel creates dedicated desks to Germany and Spain and offers to actors of these countries a whole range of expertise.

Agritel's mobile application

To complete its range of tools, in 2012, Agritel launches its free mobile application available on Iphone and Android. This application allows users to stay constantly connected to markets with a time-deferred access to prices.

Creation of Agrinext

In order to support all actors of the agricultural sector in their needs of marketing, Agritel creates Agrinext, a subsidiary proposing tools for decision support. These solutions allow to answer to the needs of risk monitoring and assessment for farmers, collectors and purchasers.

Opening of Kiev's office

With the willing to speed up its development, Agritel decides to create an office in Ukraine to cover Eastern Europe. With this branch, Agritel can improve its expertise of Black Sea area and at the same time develops its activities with regional actors. Study tours are organized with the support of our staff.

Launch of first Agritel Pro groups

In 2004, Agritel decides to make its skills available to producers and commercial staff. The company proposes half day backing meetings. These sessions allow members to discuss and exchange with consultants and then improve their management of prices risk.

Creation of Agritel

Created in 2001 by Michel Portier, Agritel has for main objective to provide to the farming sector necessary knowledge to manage the risk of agricultural commodities prices. Indeed, the increase in volatility of agricultural markets, implies the use of tools and techniques that Agritel wants to put at sector's disposal on a simple manner.
Our offices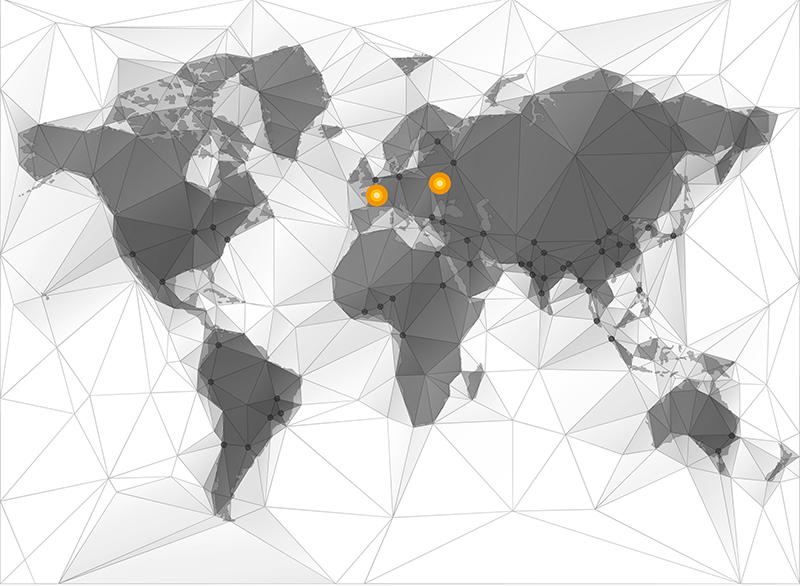 Paris - France
Paris office is Agritel's headquarters. Located at the heart of business district, Agritel's consultants are close to French agricultural sector and can easily reach Western European actors. Paris office main mission is to gather a maximum of data from the field, added to technical and quantitative fundamental analysis. It is in Paris as well, that all information brought by the offices of Kiev and Shanghai is consolidated.
Kiev - Ukraine
Agritel opened its subsidiary in Ukraine in 2009 to penetrate into the Black Sea region whose weight on agricultural markets is well established. The initial goal of this expansion is two-sided.
The first mission is to consolidate and to analyze the information relating to both the production and local market dynamics in order to provide our customers located in Western Europe with appropriate advices. To do this, the approach was to create a client-partners network, which allows us to maintain a permanent link with the fields. Secondly, while domestic Black Sea market shows more and more increasing correlation with future markets, our local customers benefit from our expertise in our original mission: advices as for establishment of buy/sell strategies for agricultural products.
Shanghaï - Chine
In order to increase its expertise on « demand side », it was crucial for Agritel to open an office with the first world consumer of agricultural commodities.
In this way, since 2013, a branch in Shanghai allows the company to enlarge its vision of markets, with the aim to both alert European traders about local trends and play a link role between Chinese and European operators.
The target of number of actors in Europe to expand their activities in Asia, requires Agritel's team to provide a clear framework.