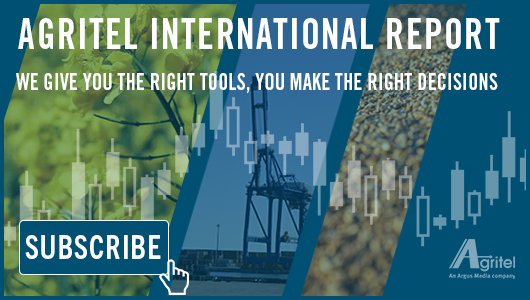 European market
A massive sell-off pushed stocks and commodities to multi-years low yesterday. The trend was driven by the collapse of the crude oil caused by a price war triggered by Saudi Arabia after that OPEC and Russia failed to find an agreement on production cuts. The threat of a major slowdown of the global economy is offsetting fundamentals.
In this context, rapeseed prices, a product highly related to crude oil, plunged especially on deliveries of the current campaign.
On the currencies market, volatility was also very high. The euro marked some significant gains versus the dollar and most of other major currencies. The rubble plummeted vs dollar after the fall of the crude oil. As a result, the competitiveness of French origins on external markets is challenged.
As widely expected, Algeria launched a wheat tender yesterday. Traders will monitor the volume for this tender in a context where Algeria is penalized by the drop of crude oil. USA sold 123 500 t of soybean to unknown destination.
On March 8, the EU imported 4.33 Mt of rapeseed vs 3.07 Mt last year to date. Wheat exports are still in strong progression at 21.22 Mt vs 12.46 Mt one year ago. Barley exports are now amounting to 5.05 Mt vs 3.15 Mt last year. The corn imports are below last year's level at 14.57 Mt vs 16.84 Mt.
American market
Sharp decline of soybean prices yesterday after the tumble of crude oil prices. Furthermore, exports numbers for February released yesterday by USDA are only amounting to 3.2 Mt, a lowest level in February for last 14 years.
The wheat market was resilient after the test of technical supports and the underpinning of a weaker USD.
In Argentina, farmers are in strike to protest the increase of soybean export duties from 30 to 33%.
Wheat and corn export inspections in the US amounted to respectively 415 548 t and 829 865 t, at the bottom of traders' expectations.
Yesterday, funds were net sellers in 8 500 lots of corn and 16 000 lots of soybean. They were net buyers in 6 000 lots of wheat.
Traders are in the expectation of the USDA monthly report tonight, but few changes are anticipated.
Black Sea market
Yesterday, Ukrainian and Russia markets were closed for the International Women Day. Following the failure of the OPEC+ meeting in Vienna and its consequences on crude oil prices, the rubble retreated by -8.5% vs dollar and -9.6% vs euro. Analysts reckon that the Russian currency could remain under pressure if the conflict with Saudi Arabia on production persists.