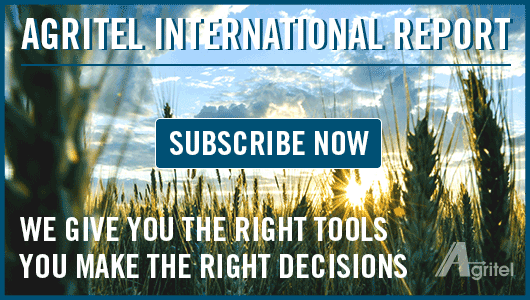 European market
Last Friday, markets were strong following the good orientation seen in Chicago fueled by a large buying activity from the funds. These players hedged some short positions due to a high uncertainty concerning the components of the Sino-American trade deal.
In France, the export activity remains buoyant, especially on the wheat toward third countries. However, the dockers' strike is an issue. The trade union has announced another couple of days strike for this week. In barley, the business is (too) quiet and prices compared to the wheat are declining.
On the international stage, Algeria is seeking wheat for March shipment. This country is a traditional customer of France and Argentina does not look competitive for now. We can note that Russia intends to send new samples to Algeria with the target to be allowed to sell wheat in a near future.
Tunisia bought about 100 000 t of milling wheat, 117 000 t of durum wheat and 75 000 t of feed barley. French origins could have been retained at least in milling wheat.
Rapeseed prices experience a high volatility by now in the wake of the palm. The European production should remain disappointing again in 2020.
American market
Sharp progression of corn prices on Friday. The market has recovered from heavy losses recorded in the previous day and is now testing its technical resistance. Hedge funds are responsible of this evolution while the physical market remains subdued.
US traders remain mixed on the consequences of the interim trade deal with China. The geopolitical uncertainty will continue to affect commodities markets. The trial of Donald Trump as part of the impeachment procedure will take place this week with little chance of success. As a reminder, the US Presidential election is in November.
Friday, funds were net buyers in 38 000 lots of corn, 5 500 lots of soybean and 5 000 lots of wheat.
US markets will be closed today due to Martin Luther King Federal Day.
Black Sea market
First data concerning the export activity of last week in Ukraine have shown a steady business in Ukraine. The corn is still leading the activity with 850 000 t exported last week vs 255 000 t of wheat and 11 000 t of barley.
In Russia, the momentum of shipment activity is progressively slowing down. Only 172 000 t of wheat, 67 000 t of corn and 31 000 t of barley have been shipped during last week. Russia must export more than 2 Mt per month to reach the 34 Mt target of wheat export and the business will have to recover in coming weeks.