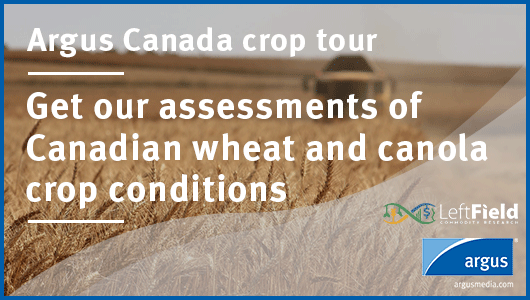 Европейский рынок
A new downward movement is observed on the oil market. The current health situation leads to fears of a possible slowdown in demand from the first quarter of 2022. These concerns come at a time when the USA, along with other countries, has decided to put some of its strategic reserves on the market. On the financial front, despite a slight rebound, the euro remains under pressure against the dollar, just slightly above 1.12.
The fall of the euro offers a supportive element for the EU export activity. Yesterday, the European Commission released its new wheat export estimate at 32 Mt, up by +2 Mt. Northern European origins should particularly benefit from a renewed interest in exports considering the qualities available. In terms of imports, the announced volumes of corn are unchanged at 14.5 Mt despite the upward adjustment in European production this season.
Yesterday's activity on the Euronext market was busy, particularly on rapeseed. A large volume of trade was reported on the February 2022 maturity. Prices were down from the previous day as the market consolidated from recent highs.
Американский рынок
The US market was closed yesterday due to Thanksgiving. Despite a partial reopening of the US financial markets, many traders will be absent today as they enjoy an extended weekend.
Черноморский рынок
Wheat and corn prices remain stable on the Ukrainian market.
Operators remain cautious as prices remain high. The pace of export volumes is obviously a factor to be monitored, especially as new corn supplies will strengthen the Ukraine's export supplies. Since the beginning of the campaign, more than 24 Mt have already been exported, all cereals combined. Export activity in Ukraine has increased by more than 17% compared with the situation of the previous year to date.