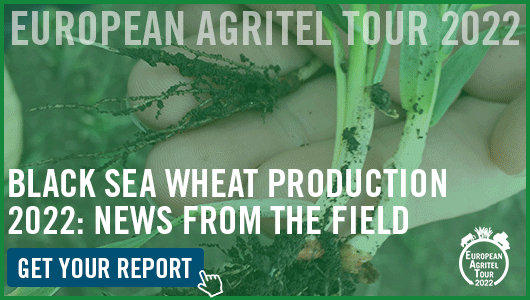 European market
Markets were in sharp progression yesterday along with equities and energy markets. The outlook of a meeting between producers to discuss possible production cuts is supporting the crude oil. However, the possibility to see a non-agreement situation could disappoint the traders. The barrel is dealing around 27 $/b in NY this morning. The Euro is steady vs. dollar a bit above 1.08.
Wheat prices rose significantly on nearby deliveries with reduced supplies until the end of the marketing year and a slowdown of the business.
On the international stage, we can note the purchase of 120 000 t of hard quality wheat by Jordan, optional origins. Turkey has launched a milling wheat tender in 250 000 tonnes.
On April 5, Europe exported 24.78 Mt of soft wheat vs. 14.94 Mt last year to date and 5.37 Mt of barley vs. 3.54 Mt in 2019. The corn imports are amounting to 16.05 Mt vs. 18.91 Mt last season to date.
The export activity in France remains busy and not too much impacted by the sanitary measures. In Russia, some limited shipments delays are not compromising contracts.
On a climatic point of view, the hydric deficit must be monitored in the Black Sea region. In the north of China, low temperatures could lead to some damages due to frost.
Palm oil is rebounding in the wake of crude oil, bringing some support to the rapeseed. Rapeseed imports in Europe have reached 4.93 Mt on April 5 vs. 3.41 Mt last year to date.
American market
Wheat prices marked a significant progression in Chicago yesterday due to a strong international demand and logistic disruptions related to transport restrictions imposed by the coronavirus epidemic.
The corn remains under pressure, the ethanol sector is in turmoil with the fall of crude oil prices. The next corn harvest in the US could be ample considering prospective plantings.
The soybean market is integrating a large South American crop. The export business with China has resumed but not at the same pace than before the trade war.
Yesterday, funds were net buyers in 4 000 lots of wheat and 2 500 lots of soybean. They were net sellers in 11 000 lots of corn.
Black Sea market
In Russia as in Ukraine, the shipments in the ports keep a high momentum. During last week, Ukraine exported more than 1 Mt of cereals, including 800 000 t of corn, 138 000 t of wheat and about 100 000 t of barley. Russia, on its side, shipped nearly 600 000 t of wheat, 180 000 t of corn and 7 000 t of barley.
Ukrainian exports of cereals from the start of the marketing year are now exceeding 45 Mt vs. less than 32 Mt for Russia.